You Rock My World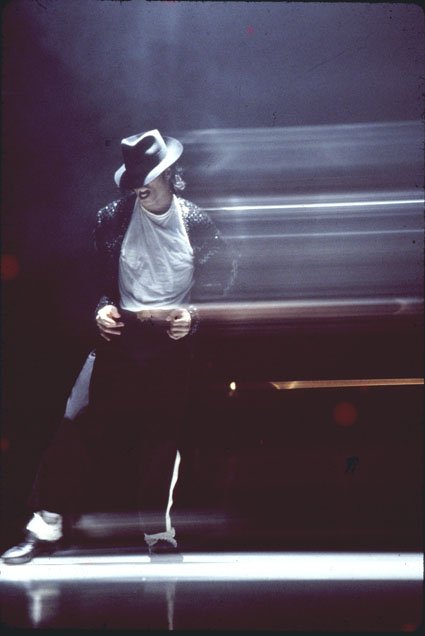 Of all the faces of Michael Jackson, above has always been, and always will be, the way I remember him.
As the world reacts to the death of an icon, I reflect on the memories I have of the King of Pop.
Like him or not, it's undeniable the effect Michael Jackson has had on the past 30 years of music.
Without Michael, there'd be no Justin. No Britney. No American Idol. It's hard to say what fate pop music would have had without him.
More importantly, to me, Michael was Dance. A passion that had stayed with me for 30 years. I still remember choreographing to my Thriller vinyl in the house I grew up in, using my sister and best friend as back up dancers. Of course, I was always lead. :-) I owe this love of mine to him, and him alone. I now admire contemporaries like Justin Timberlake, Usher, and Britney Spears, and see many of his original moves in their steps.  Wondering what would be of these contemporaries had there not been a Michael Jackson.
Growing up in the 80′s to escape his presence was impossible.  My nostalgia for MJ trumps any controversies and dramatic events that occurred in his life.  I have only fond memories of this amazing musician, performer and trend setter.
I'm saddened today by the great loss the world has witnessed, but grateful for the many memories of him that have helped to make up my first 30 years. Thanks, Michael.  You Rock My World.

Got anything to say? Go ahead and leave a comment!